Australian Precision Technologies
Company overview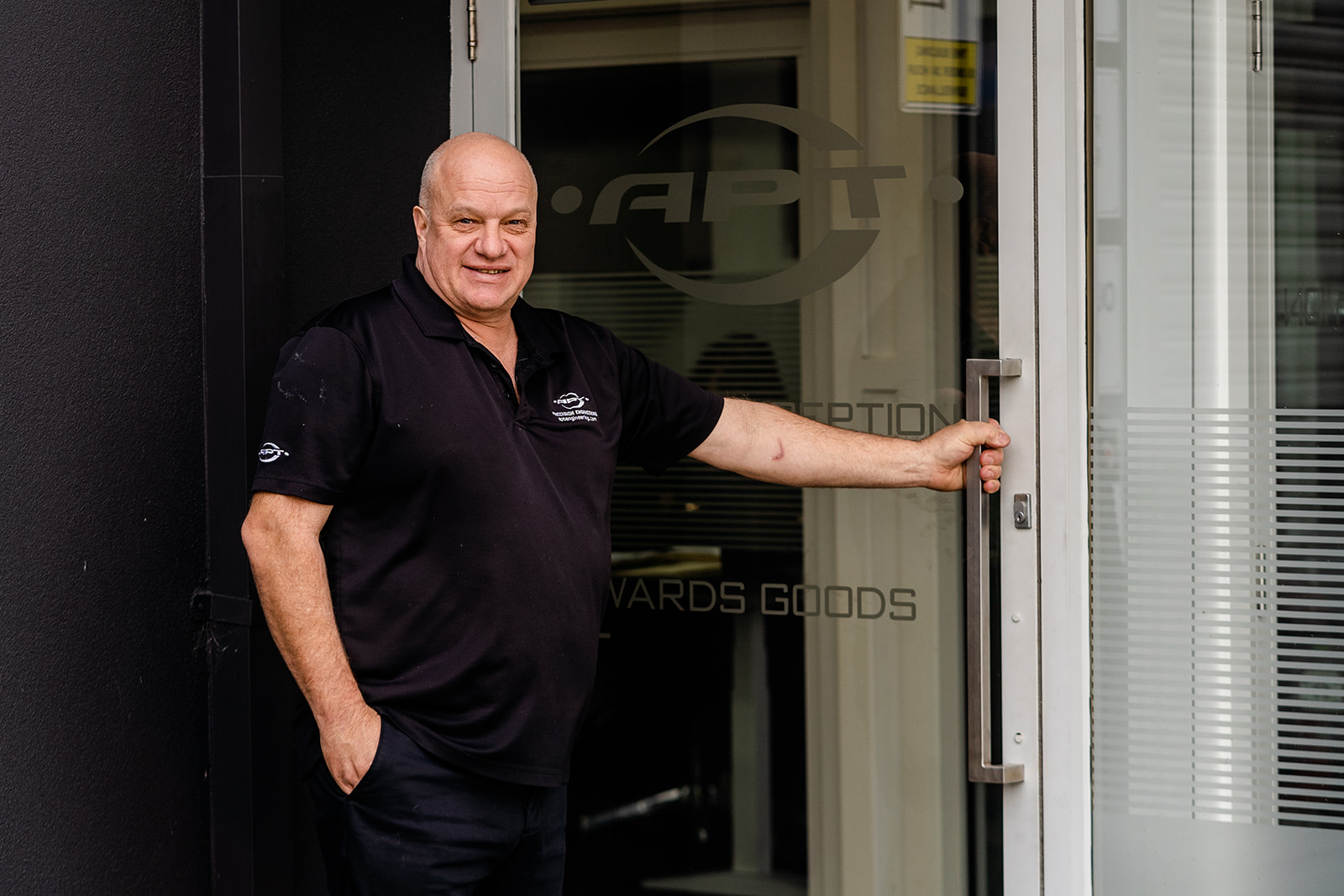 Australian Precision Technologies Pty Ltd. (APT) is a committed precision engineering partner with a strategic focus on defence outcomes. APT strives to excel through continuous improvement, investment in cutting edge capability, and industry 4.0 enablers.
APT specialises in producing precision components, instruments and assemblies using the latest CNC technology and software.
Find out more about Australian Precision Technologies.
Major projects
APT has been involved with the following projects:
CEA Technologies CEAFAR Radar
Thales Bushmaster and Hawkei Land Vehicles
Thales Steyr Rife
Thales Small Munitions
Joint Strike Fighter Ground Handling Equipment
Joint Strike Fighter Downlock Cylinder
Boeing Ghost Bat UAV – Main Landing and Nose Landing Gear
EOS Defence Systems Remote Weapon Stations
Rheinmetall Boxer Reconnaissance Vehicle
Industry success story
APT was established in 1992 by Richard (Richy) Weinzierl, who continues to lead the business today as Manager Director. Originally an automotive business, APT pivoted towards defence and aerospace after the closure of Victoria's automotive industry. With support from the Victorian Government, APT is now operating as a defence and aerospace focused facility.
To enter the defence industry, APT established a technical control and cyber security plan, implemented access security control systems and acquired AS9100 accreditation. Victorian Government support and funding were instrumental in developing these systems through the Automotive Supply Chain Transition Grants and broader programs.
APT accessed the Commonwealth Government's 'Entrepreneurs Program' in 2018 which helped develop and deepen its defence market plan. This included identification and collaboration with key accounts, including Thales.
It is also a participant in the Smart Enough Factory Program – a Victorian Government-sponsored initiative delivered by DMTC that helps local defence industry companies digitalise their operations to drive value and productivity.
APT maintains a close and effective working relationship with the Victorian Government, the Australian Department of Defence and other industry stakeholders. The company is on a strong trajectory of continued growth.
Products and services
APT manufactures precision machined components and assemblies for:
Aluminium Electric Enclosures
SUBSAFE Nickel Alloy Bronze Housing and Fittings
Stainless Steel 17-4PH Adaptors and Cylinders
Prototyping of Munition Components
Mechanical Sub-Assemblies
Engineering Support for Component Development
Awards
2021: Casey Business of the Year
2021: Innovation Category winner, Business Awards
2019: Finalist, Defence Industry Awards
2014: Inducted into the Victorian Manufacturing Hall of Fame
Accreditations
ISO9001
AS9100D Space, Aviation & Defence
DISP Membership
Page last updated 03 Oct 2022